Introductie


Een stukje


Beoordeling



Het verhaal






Contact
---
The sequel
---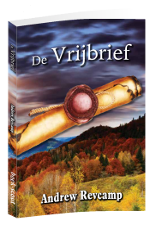 "The License" ("De Vrijbrief")

In this book the author brings the English Middle Ages back to life again. Interwoven with a piece of history and descriptions of real environments the writer takes you on an exciting adventure of groomsman Drew and damsel Annebeth. Little by little he reviels circumstances that stayed hidden in his debut novel "Een Delicate Kwestie". An independent readable novel that has the potential to grow to a trilogy.

Drew and Annebeth have prevent a certain death for a horse, but the consequences have put them in a difficult situation. By delivering a letter in which the true circumstances are recorded they hope to prove their innocence. But the secret has already been discovered and Drew becomes a wanted person, and not only by his landlord.
---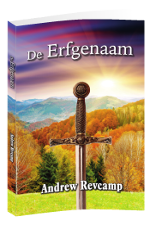 "The Heir" ("De Erfgenaam")

This book is the capstone of author Ardrew Revcamp's trilogy about the adventures of groomsman Drew and damsel Annebeth during the late Middle Ages of England. Although the described characters and situations ware brought to life by the author himself, these are based on real historical events. Just like the previously published titles "Een Delicate Kwestie" and "De Vrijbrief" this book is also a independent story to read.

Drew and Annebeth take on the task of averaging a precarious situation around the property rights of a monnestry. The fulfilled vow of Ann's guardian knight unwittingly becomes the weapon in an unequal batle. Their commitment is the start of a power struggle that wil continue for generations.
---